Photo Credit: Starbucks.com
Have you ever had one of these? It's a Starbucks Passion Iced Tea, and it's delicious. I don't buy them, but my sweet 85 year old office husband does. I call him that because he's the only man that buys me treats like this (and chocolates). He has a "coffee club" which consists of him buying drinks at Starbucks for the support staff at my work. He's a very generous man.
Anyhoo, the reason I don't buy them for myself is because they are $3-$4 a piece! Let's say I treated myself to one of these refreshing treats twice a week. At $3.50 per drink, that is $364 a year!
So I found an awesome replacement for me at when I'm at home, and for all you fine people!
Behold
: Bigelow Cranberry Hibiscus Tea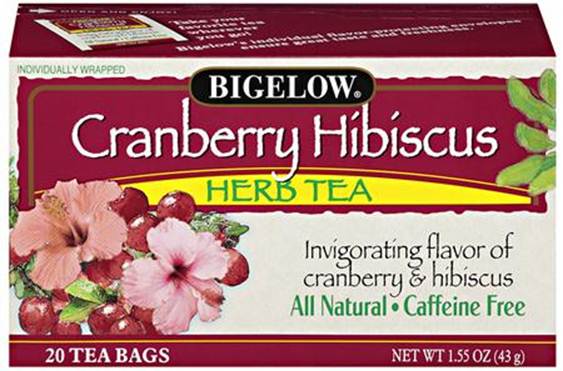 For $2-$3 for a box of you can make your own knock-off Starbucks Passion Iced Tea drink - 20 times! And that's a minimum, you can actually make a huge pitcher of this stuff with a couple of tea bags! Add some sweetener like

simple syrup

and you are looking at a maximum $0.15 per large glass ice tea (less if you make the large pitcher).
The result is a very similar bright, tangy, and refreshing taste. Delicious! And red!
This tea is carried

online

,

but it's probably cheaper at your local drug or grocery store. I get mine at Bartells.